Programs
---
Guide Right is a longstanding initiative and hallmark of Kappa Alpha Psi. It is one of many national initiatives aimed towards serving the community. Specifically designed for the educational and occupational guidance of youth, primarily inspirational and informational in character. It is one of a cadre of programs through which the Eta Sigma Chapter of Kappa Alpha Psi has served the community.
The Eta Sigma Chapter Guide Right program is organized through Jackson Via Elementary School in Charlottesville, VA. We work with students from grades 2nd up to 5th. The goal of the Guide Right program is to set students on the right track towards college matriculation through tutoring and mentoring. When we are with the students, we strive to help the students develop a passion for learning that will follow them throughout their academic career.
The Kappa Leadership & Development League (Kappa League) is a program designed to aid young men of high school age to grow and develop their leadership talents in every phase of human endeavor. Kappa League provides both challenging and rewarding experiences to enhance their lives. Since the fundamental purpose of Kappa Alpha Psi is ACHIEVEMENT, it is therefore the Fraternity's primary purpose to help these young men achieve worthy goals for themselves, and make constructive contributions to their community when they assume leadership roles.
Kappa League is focused on training young men of color to be leaders in everything t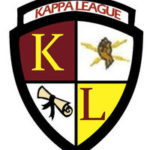 hey do. The target age range for Kappa League is 6th-12th graders. The Eta Sigma Chapter Kappa League Albemarle High School and focuses on high school Juniors and Seniors. Our goal is to keep these students on the right track and be positive role models for them. In past years, we have done a great job of helping to mentor these young men, being open with them about a lot of their own personal life experiences that leads to open dialogues. The goal of these discussions are to give these young men the tools to overcome some of the challenges that they will face throughout their lives.
© Copyright The Eta Sigma Chapter of Kappa Alpha Psi Fraternity, Inc.